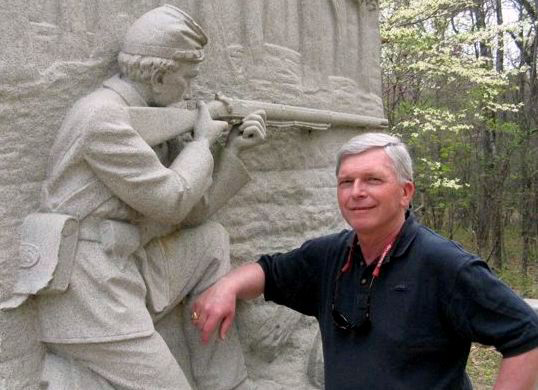 Robert C. Plumb was born and raised in upstate New York where he received his education from grade school to graduate school.  Between his undergraduate and graduate education, he served as an officer in the Navy, initially stationed on a ship in the Atlantic Fleet and later commanded a patrol boat with a crew of six in Vietnam.  Following graduate school, he worked for General Electric in both U.S. and international markets, specializing in marketing programs. After twenty-six years with GE he worked for Fannie Mae in Washington, DC in senior marketing management positions until his retirement.
After he retired from the corporate world, Plumb began researching and writing what would become Your Brother in Arms: A Union Soldier's Odyssey. He received a grant to conduct research for this project from the Tawani Foundation, parent organization of The Pritzker Military Library in Chicago.  His second book, The Better Angels: Five Women Who Changed Civil War America, was published in March 2020 by the University of Nebraska Press.  He has spoken on Civil War topics throughout the Eastern and Middle Atlantic states.
Plumb received his BA degree in history from the State University of New York at Buffalo; an MA degree from the Newhouse School at Syracuse University; and has attended the Yale Writers Workshops in residence 2014 through 2017, in 2019, and 2022, where he specialized in non-fiction and historical fiction writing.
His work has been published in the Montgomery County (MD) Historical Society's journal; Hallowed Ground, the magazine of the American Battlefield Trust; and the Washington Post and the Washington Post Magazine. For an "Explorer's Guide to America's Revolutionary War" produced by the Blue and Gray Society, Plumb contributed writing, editing, and fact-checking. He is a member of the American Battlefield Trust, the Montgomery County Civil War Round Table, the Civil War Round Table of the District of Columbia, The Montgomery County Historical Society and its Speakers Bureau as well as The Society of Civil War Historians.
Plumb and his wife Louise reside in Montgomery County, Maryland.