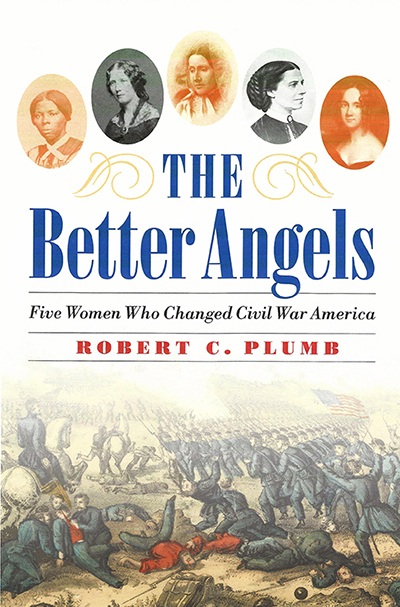 The Better Angels: Five Women Who Changed Civil War America
Published March 1, 2020 (Hardcover) 2022 (Softcover)
Potomac Books, University of Nebraska Press
ISBN – 13  978-1640122239
ISBN 978-64012-546-9 (pbk)
Formats: Hardcover, Paperback, Audiobook, Kindle
Harriet Tubman, Harriet Beecher Stowe, Clara Barton, Julia Ward Howe and Sarah Josepha Hale came from backgrounds that ranged from sheer enslavement to New York City's elite.  Surmounting social and political obstacles, they emerged before and during the worst crises in American history, the Civil War.
Your Brother in Arms: A Union Soldier's Odyssey
Published July 1, 2011 (Hardcover) 2013 (Softcover)
Shades of Blue and Gray Series, University of Missouri Press
ISBN  – 978-0-8262 -1920 – 6 (hc)
ISBN – 978 – 0 -8262 -2017 -2  (pbk)
Formats: Hardcover, Paperback, Audiobook, Kindle
Your Brother in Arms follows soldier George P. McClelland through his Civil War odyssey from 1862 to 1865.  The letters McClelland wrote to his family offer fresh insight to camp life, battlefield conditions, key leaders and the mindset of a young man who faced the prospect of death nearly every day of his service.
Available Wherever Books Are Sold in Stores and On-line