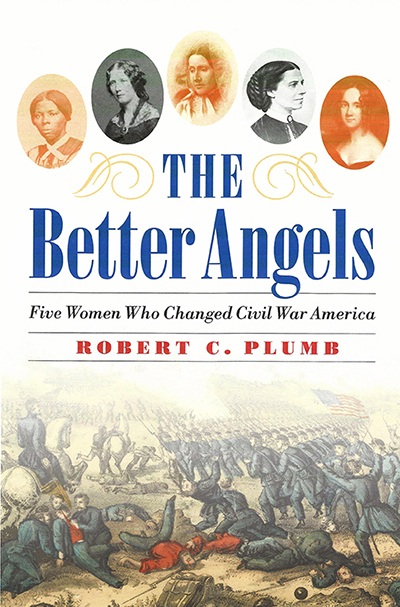 Virtual Meet with Author Robert Plumb
Historian Robert C. Plumb will discuss his new book "The Better Angels: Five Women Who Changed Civil War America" released in March 2020.
In this collective biography, author Robert C. Plumb traces these five remarkable women's (Harriet Tubman, Harriet Beecher Stowe, Clara Barton, Julia Ward Howe, and Sarah Josepha Hale) awakenings to analyze how their experiences shaped their responses to the challenges, disappointments, and joys they encountered on their missions.
These five women came from backgrounds that ranged from abject enslavement to New York City's elite. Surmounting social and political obstacles, they emerged before and during the worst crisis in American history, the Civil War. Their actions became strands in a tapestry of courage, truth, and patriotism that influenced the lives of millions—and illuminated a new way forward for the nation.
For security reasons, this program session will be locked 5 minutes after it begins. Please log in promptly.
Join us in Zoom:
Or Dial In: 301 715 8592; Meeting ID: 911 8406 9384